RULES:
Why ask permission to bid?
In order to ensure that every bid you place is legitimate, you need permission to bid. You only need to ask permission once to enable this.
It may take up to 24 hours before you receive permission to bid. This being the case we advise you to ask for permission well beforehand when wanting to bid on a certain pigeon.

Way to place a bid on TODOPALOMAS:
Bidding on our website.
You have full control of the time and amount you wish to bid. Your bid will immediately be visible on the website.
Bidding via e-mail: pujas@derbyarona.com
As soon as your bid has been approved it will manually be placed on our website. This may take some time seen as we're not always at our computer. Also, there may be some delay on your e-mail, so there's no way we can possibly guarantee you always receive your e-mail on time. Bidding via e-mail is something we strongly advise against when an auction is nearing its end.
When are auctions extended in time?
When a new bid is made for any given pigeon within the last 15 minutes of an auction, the auctioning of that particular pigeon will be extended by another 15 minutes.
For example:
• The auction was set to end at 19:00
• A bid is made for a certain pigeon at 18:47
• The auctioning of that pigeon is automatically extended to 19:15; the auction for all other pigeons that did not receive a bid in the last 15 minutes will still end at 19:00.
What is a buying order?
You can submit a buying order in which case we will bid for you up to a certain maximum amount. Should we receive a bid that is lower than or equal to your standing buying order, you will automatically bid higher than your competitor's bid and the highest bid will be in your name once again.
A buying order is always given priority to a regular bid. This means that a buying order of 2,000 EUR is technically higher than a regular bid of the same amount of 2,000 EUR.
When there are equally high buying orders, the buyer who placed his buying order first will have won the bid.
Your buying order is never visible to any other visitors/buyers. The buying order on our auction website is visible to you only.
What is the minimum bidding step?
• If a price is lower than 500 EUR you must minimally bid 25 EUR
• If a price is between 500 and 1,000 EUR you must minimally bid 50 EUR
• If a price is between 1,000 EUR and 3,000 EUR you must minimally bid 100 EUR
• If a price is higher than 3,000 EUR you must minimally bid 200 EUR
After sales processing
Are there any extra costs related to the purchase of a pigeon?
The amount you bid is the price you pay. There is no extra tax like there is in public sales. However, do notice that transport costs are not included.
How do I receive my pigeon after winning an auction?
As soon as you've paid for your pigeon, we can also arrange for transport of your pigeon in various ways depending on the country you live in. Transport costs are always paid by the buyer.
Disclaimer
TODOPALOMAS.com has put together the layout and content of this website by the utmost care.
TODOPALOMAS.com cannot be held responsible for parts of this website that do not work or for data on this website that are incorrect, incomplete and/or outdated.
Visitors and/or users of this website cannot in any way whatsoever derive any rights to the information provided by TODOPALOMAS.com.
TODOPALOMAS.com is therefore not responsible for direct or indirect damages as a result of the use of information from this website.


(CLICK TO ENTER TOTOPALOMAS MAIN AUCTION SITE)
---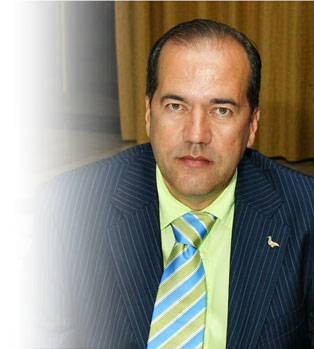 Yours in Sport,
J.Ledesma